Hey My loves……When will Monique stop? I'm not going to discredit the woman but geezzzzz, she has an issue with EVERYONE. Just a week ago, she was complaining about movie director Will Packer trying to intimidate and ruin her career. Then, the big trending topic was her wanting everyone to boycott Netflix for offering her only $500,000 for a comedy special.
Now, Before I start my rant, I'll give her her credit.
Growing up, I watched her in shows and films such as; The Parkers, 3 Strikes, Two Can Play That Game,  Soul Plane and even Precious. She's even won an Oscar, a Golden Globe, a SAG award and many others for her role in Precious. She was even considered a Queen of Comedy in 2001 as she featured in the comedy special. BUT if we're being honest, she hasn't had a big comedy role in a movie since Soul Plane and that's debatable since she didn't have a big role. I WILL say that she was funny is The Parkers. The role that she won the most awards for was Precious and we ALL know that that film was far from a comedy film. Yes, I think she can be funny buuuuuuut she's not that funny to get $11 million, BUT that's just my opinion.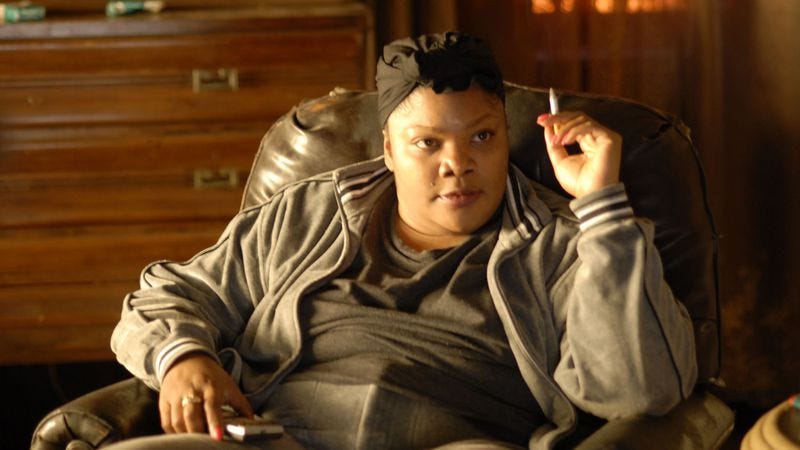 As I said before, Monique wants everyone to boycott Netflix because they offered her $500,000 for a comedy special. She explains that Amy Schumer was offered $11 million and even negotiated $2 million more.  Amy came out with a movie last spring titles Snatched, that grossed $60 million. In 2015, her movie TrainWreck grossed $140 million. In those two movies, she was the leading lady and that alone shows that she has a huge following and with her fan base, they would bring their attention to her Netflix comedy special. Monique's last movie, Almost Christmas, brought in $42 million, which is GREAT, but Monique wasn't one of the main characters. She was probably the 5th or 6th main character. Her film before that was Bessie, another film in which she's wasn't a a leading lady BUT the film aired on HBO and brought in over 1 million viewers.
Now, Monique claims that Netflix is being Gender-bias and even Color-bias; but let's call a spade a spade, Netflix offered Dave Chappelle and Chris Rock $20 Million and they are both BLACK MEN! I understand that there aren't any comedy specials with black women, but that's probably because Tiffany Haddish is busy living her life and getting endorsement deals with Groupon. I can guarantee that if Tiffany was offered a comedy special with Netflix, she would probably get close to what Amy Schumer got paid.
Now, let's talk about all the issues she's had with major people in the industry. First, when she was nominated for an Oscar for her role in Precious, Oprah vouched for her and of course the film since she partially produced it; so her and Monique had a good relationship. Things got sour when Monique's brother, who molested her as a child, wanted to come on The Oprah Show to talk about the abuse. Oprah asked for Monique's permission and she accepted and even invited her on the show, but she declined. Things took a turn in their friendship when Monique's mom accompanied her brother on the show. Monique didn't know that her mother was going to be on the show and if she did, she says she would've shut that shit down.
She's also had issues with Lee Daniels, the creator of Empire & Star, and Tyler Perry. She says she was blackballed by the two, plus Oprah. I'm not saying she wasn't but what I am saying is that she seems to have problems with major people/companies in the entertainment industry. To take it a step further, Roland Martin from TvOne News even called Monique out, but she came for him first stating that hasn't fought for equality for Black people…which is a lie. Even I know that he's spoken out about inequality and injustice on her show. But he definitely clapped back at Monique saying she's treated crew members of movie sets horrible and even created an issue when she was shooting for the cover of Ebony mag. He went on to say that "How we treat others, impacts how we get paid."
Like I said before, she had some words for movie producer Will Packer; stating that he tried to threaten her and blah blah blah. Well his friend, comedian Gary Owens, (the one we traded for Stacey Dash), called out Monique pretty much saying don't down talk his friend. Wellllllllllllllllllllllllllllll OF COURSE she clapped back saying she hopes he fights for his black wife and daughter as hard as he fights for his best friend–Will Packer.
Dis tew much!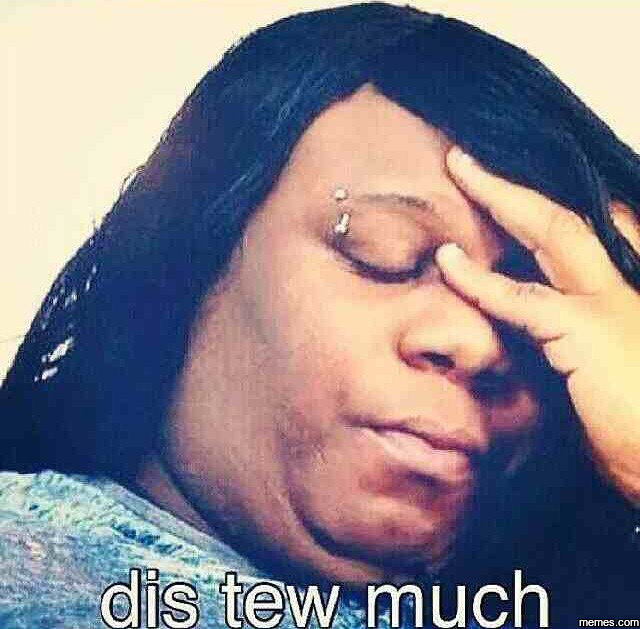 So, to sum it up, Monique is funny, a good actress, buuuuut the timing of her wanting her own comedy special for an amount equaling to Amy Schumer, when she hasn't played a lead comedy role in a while is not likely. Should she have gotten more than $500,000? YES. Should she have gotten $11 million? Honestly no. In this day in age, it's about relevancy. If you have 500 followers on Instagram and you want fashion Nova to pay you, for you to promote their brand, they will say no. If you have 2 million followers and a bigger platform and following, Fashion Nova will likely pay you. Again, It's about relevancy. If Monique wasn't please with the offer she got, she could've went to a different network, like Comedy Central, HBO, Starz, etc.
Monique, you cool and all but simmer simmer and humble yourself. Take your talents to another network and make some more moolah.
I love y'all…forreal!
Danii Gold out!