Happy Halloween!!!
When you think of Halloween, the first thing you think of is Hocus Pocus. As a kid (and adult)  I enjoyed watching this. The movie just celebrated it's 25th anniversary; it debuted July 16, 1993. That's older than my little big brother lol.
Bette Midler was the head huncho, buck-toothed witch/sister, who was mean but also entertaining lol. 
Then there's the middle sister, played by 
Kathy Najimy ,
who is kind of sweet but runs behind her older sister and tries to keep her calm, she kind of has a dingy-ness to her
BUT not as dingy as the baby sister, played by Sarah Jessica Parker. She is the seductive witch who is just an airhead but it's comedic. 

Hocus Pocus reminds me of my youth, which is always fun and sad at the same time. Since I've grown to LOVE fall, and Halloween, this movie is one of my top 20 favorite Disney films.
I don't know what makes this movie so entertaining to me; maybe it's the theme song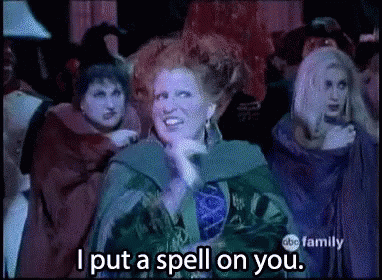 Or the introductions
Or just the small lines.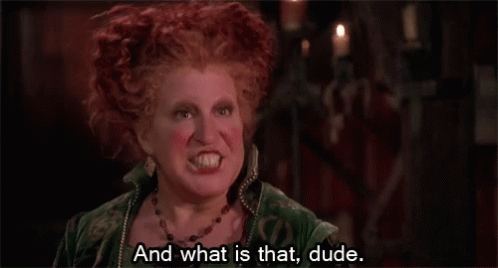 What is your favorite line from this movie or favorite Halloween movie?
Comment below and let me know!!