I tuned in to the Grammys last night and I was happy about the performances buuuuuut disappointed at some of the wins.
For instance, I LOVE SZA, so of course I was rooting for her to win at least 1 out of the 5 Grammys she was nominated for, ESPECIALLY for Best New Artist, but for some reason….Alessia Care won. Alessia's definitely been active in the music scene for about three ish years, versus SZA who's been dropping low key EPs but had a BOOMING year in 2017. For the Best R&B performance category, even though SZA was nominated, it was a given that Bruno was going to win because…well he's Bruno.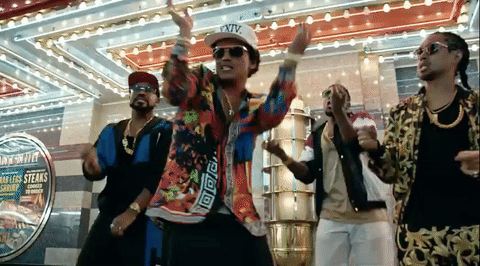 For Best Urban Contemporary Album category, that was a toughy,  but I don't think The Weeknd should've snagged that one and I listened to that album. I would've gave it to at least Childish Gambino, even Khalid and especially SZA. When you think about it…why wasn't Kehlani's SweetSexySavage album nominated under this category. I definitely LOVED that album and I had never listened to any of her music prior to that album. Also, why the helllllllllllllllllll wasn't Heartbreak on a Full Moon nominated. We ALL know that Chris KILT the album. Yes, it was a lengthy album but well-deserving of a Grammy The category for Best R&B Album was a given because Bruno was in that category but I feel like 24k Magic wasn't all R&B. It had funk in it, which is cool, but I feel like they put him in wayyyy too many categories.
The Best Rap Performance was given to Kendrick Lamar for Humble, but he was in competition with Cardi  B for Bodak Yellow and Migos for Bad and Boujee. I would've been happier if one of the two won. Kendrick also won Best Rap/Sung Performance for Loyalty, Best Rap Song for Duckworth AND Best Rap Album for DAMN.  Of course I'm glad he won, "For The Culture" but damn…literally; Cardi, Migos and SZA could've snagged an award from those categories.
I will say that I liked Kendrick's performance, it was dope AF. Ri Ri was shaking a lil something and my girl SZA sang one of my favs "Broken Clocks. Childish Gambino performed some song, and his vocals were on point! And OF COURSE Bruno & Cardi KILT their performance of Finesse Remix.
Overall review of the awards: good performances, not so good winners.
Danii Gold out ✌🏾