The Emmys came on last night and even though they were slightly boring…the fashion was a must-see.
Tiffany Haddish was my favorite look of the night. Rocking a colorful sleeveless dress, that she said was dedicated to her family.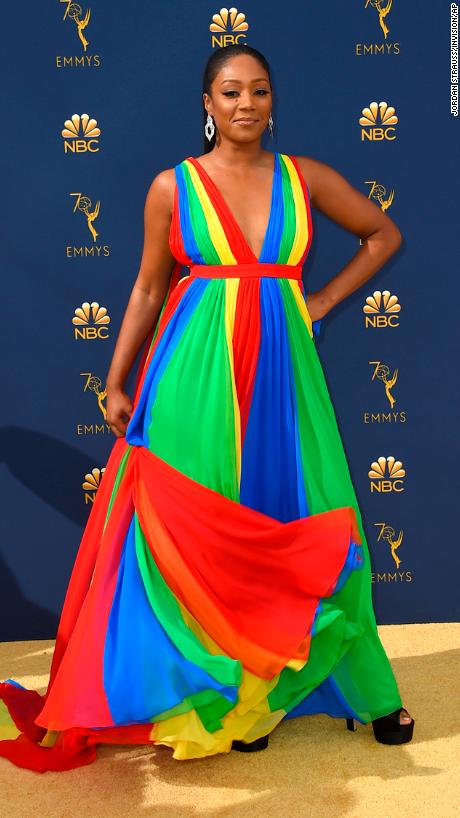 Speaking of color, Regina Hall rocked a lime green strapless dress. Somehow, she made this look so elegant!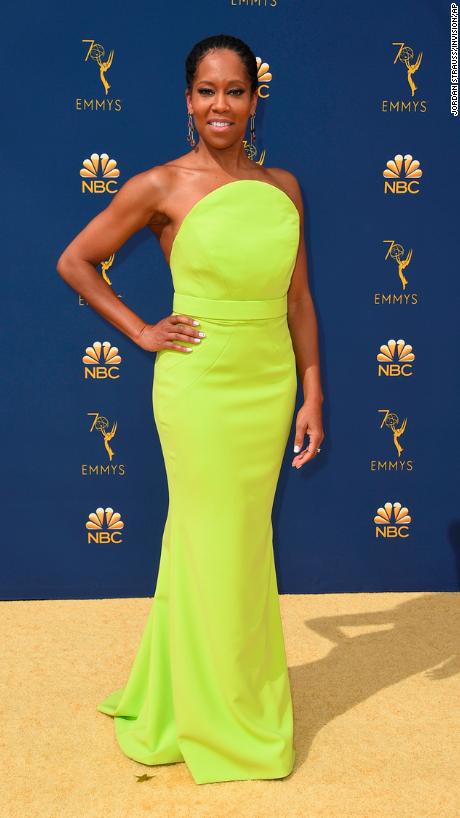 Someone else who rocked a some color, but it was subtle, was Issa Rae. She rocked a powder blue jumpsuit with a cape on it. Yasss Issa Yasss!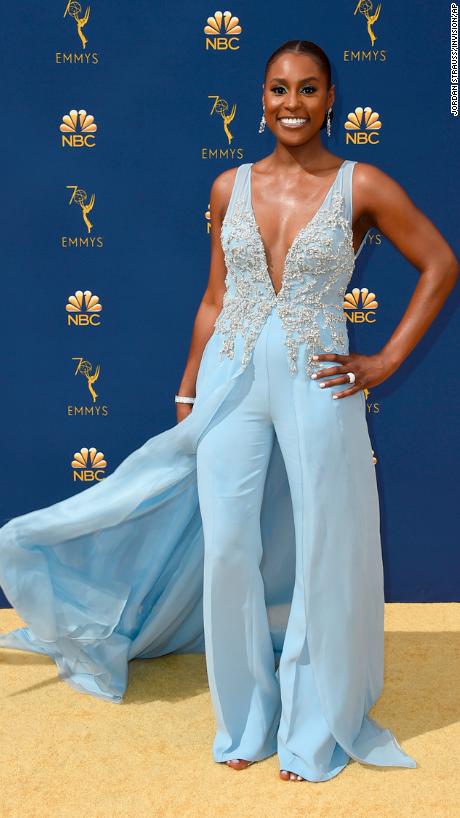 Heidi Klum rocked an elegant satin pink strapless fitted gown. It was soooooo pretty y'all!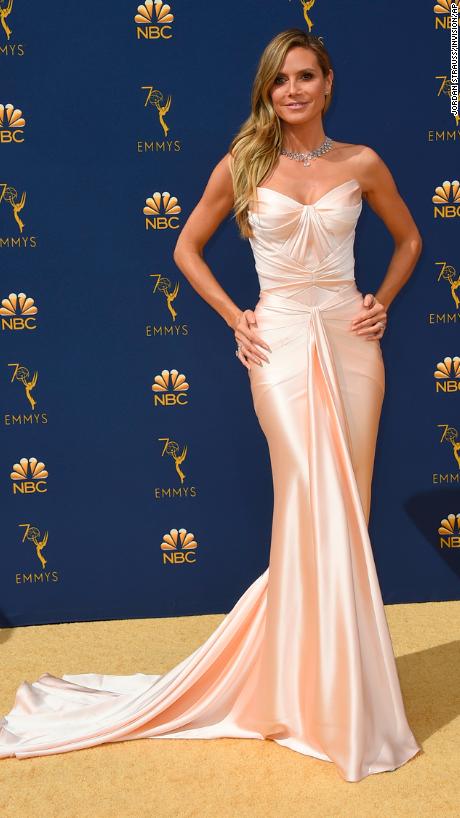 Auntie Jenifer Lewis wore ALL Nike, in support of them (Nike) supporting Colin Kaepernick, who spoke up about police brutality. GO Auntie Jen for making a statement.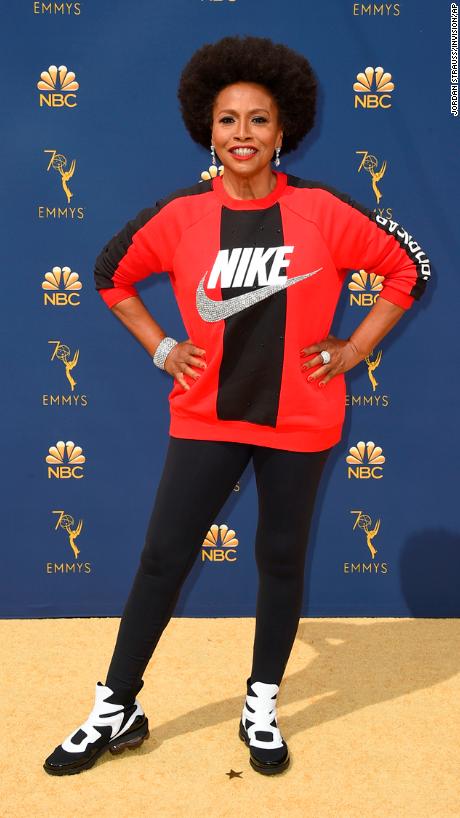 Y'all probably remember Rocsi Diaz from 106 & Park and Entertainment Tonight. Well she wore sleeveless off white and gold dress with a bow on the front. Cuteee! (I'm not sure what she is doing now)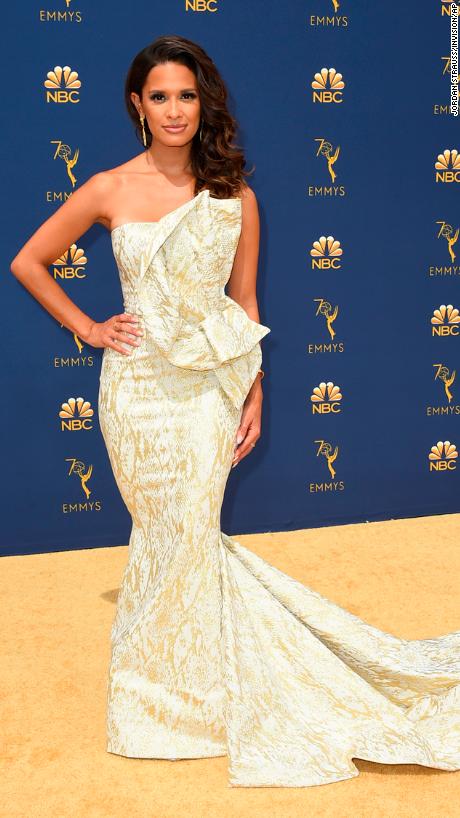 Yvonne Orji is rocking a black gown that see-through at the top and it drapes on the ground. Her hair screams el'naturale! Gon head Yvonne!
Who was your favorite look?
Danii Gold out!!
featured image: lovebscott.com