So the Emmy's came on last and I'm so happy about these wins:
Samira Wiley for Outstanding Guest Actress in a Drama Series for her role in Handmaid's Tale. You may know her as Poussey in Orange Is The New Black, but she was killed off.
Katt Williams for Outstanding Guest Actor in a Comedy Series for his role in Atlanta. GON HEAD KATT!!
Dave Chapelle for Outstanding Variety Special for his Netflix Stand-up. 
John Legend for Outstanding Variety Special (Live) f0r his role as producer (and actor) in "Jesus Christ Superstar Live in Concert" special. SPECIAL SHOUTOUT to John for being the first BLACK to obtain a Emmy, Grammy Oscar, and Tony award. This was his first Emmy; he's won TEN Grammys; he won an Oscar for Best Original Song, "Glory", for the film Selma AND he got a Tony Award for co-producing a play titles Jitney, Gon Head John!!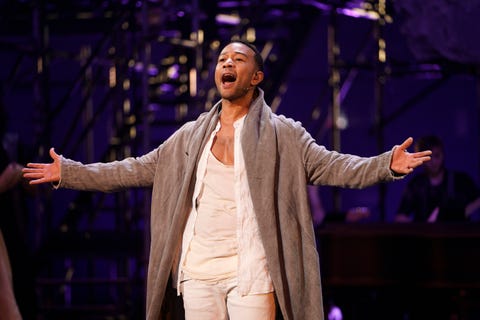 Thandie Newton for Supporting Actress in a Drama Series for Westworld   
Regina for Outstanding Actress in a Limited Series for her work in SevenSeconds on Netflix. I was so happy for her because she was so shocked and really didn't know what to say. This was the sunshine after the rain but the series was cancelled earlier this year after only airing one season.
 Tiffany Haddish for Guest Actress in a Comedy for her hosting Saturday Night Live. GO TIFF!! SHE READYYYYYYYYYYYYY!
Who were your favorite wins from the Emmys?
Danii Gold out!
featured image: goldderby.com