The movie Hustlers, which is based on a true story, is more than women robbing men blind. It's about being about your money and having motivation behind your purpose. One of the main characters Destiny, played by Constance Wu, needed money to help her grandmother so she was dancing at the strip club. She wasn't the best so she got help from Ramona, played by Jennifer Lopez. Ramona gets her hip on the kind of guys to scout and from there, she starts making good money.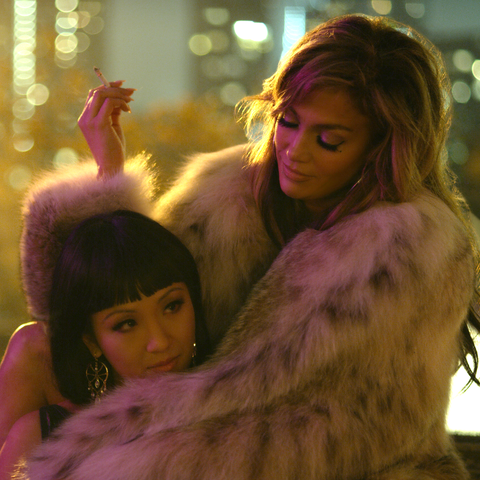 Sidebar: The ladies went after guys who worked on Wall St since they had money and there was a wide range of them.
With the mindset of needing more money, Destiny was motivated to learn new business tips in order to support her family. In the midst of meeting new guys, Destiny meets a guy, who becomes her boyfriend; they have a daughter together. During that time, she stops dancing to raise her daughter. After two years, her boyfriend decides to leave. At this point, she has two people to take care of so she decided to go back to dancing. 
Once Destiny returns, the club is different and she has to try harder to make her money. She reunites with Ramona and to up their game, they think of a strategic way to make more money. They come up with the idea to meet guys at bars, slip some "happy powder" into their drinks, lure them into the strip club, take their credit card, and charge it at the bar and have the bartender eventually cash them out or they'll take the card to the ATM. 

YES, all the scamming they did sounds CRAZY; they were dedicated to making money because they had families to feed. Destiny and Ramona looked at this scam as a business and when operating a business, you think of new way to better your business, new strategies. The ladies were consistent with their strategies and did whatever it takes to get to the top. Ramona didn't care about scamming the Wall St guys because they screwed over America and crashed the stock market, so in her eyes, why should they sympathize with them.
Of course they were caught; Destiny took a plea deal and Ramona had to serve little time but more than anything, they did what it took to have a successful business. They were motivated by making money, which made them consistent in finding the right men to get money from, which made them find better strategies to get money from them. As crazy as it sounds, the more scheming they did, the more money they made. Was it worth it in the end? Yes, because they grew a great business mindset. Men can over sexualize and even skeet women but when women get their extra moneys worth out of men, then we are forced to go overboard at times. Was it right what they did? No, but as Ramona said ..
"This country is a strip club. You got people throwing the money and people doing the dance"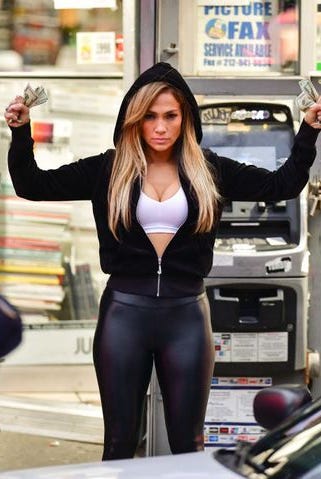 And that tailors more to life and politics than just dancing.
What are your thoughts on the movie/real life depiction?