The collaboaration that we've all been waiting here is finally here. Meg and Cardi finally dropped their song "WAP" today anddddd ISSA HIT!
In this day and age, female rappers are always pitted against each other an with that comes beef. For instance, there was the Remy Ma and Nicki beef then the Nicki and Cardi beef. Even though Nicki and Cardi collaborated on "MotorSport" together, it was mainly for the fans and not a genuine connection/collaboration. Luckily the narrative is changing over time; artists like City Girls have collaborated, Nicki Minaj and Meg Thee Stallion; and FINALLY Meg and Cardi.
The two ladies sampled Frank Ski's "Whores in this House" but it  has its modern touch to it. The video is EVERYTHING from snakes to splits…
To other female artists…
And a random appearance from Kylie Jenner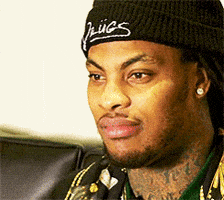 Anywho, after a long day of folks debating on how "hot or not" the record is, Danii Gold approves. Men talk about their dicks and promote drugs, but it seems as if when women do it, they've looked at differently. Women are keeping that same energy as men and there should not be a double standard to it.
More importantly, there was unity in this video, women coming together, having fun, shaking their ass, and then some!
What are your thoughts on the video?? Comment below and let me know!