Over the weekend, the story of Walter "Johnny D" McMillian was told in theaters starring Jamie Foxx and Michael B Jordan. Based on a true story, Johnny D was wrongfully accused and charged with killing an 18 year old white woman in 1986 in Monroeville, Alabama. The judge urged the death penalty on Johnny before a jury of white people urged a life sentence. A judge overrode the jury's sentence and sentenced Johnny to the death penalty.
Johnny's lawyer, the incredible Bryan Stevenson, was determined to not only prove that Johnny was innocent but other inmates as well. With Bryan being a fresh Harvard graduate, he had a lot of knowledge and determination. He quickly learned that the south was nothing to play with. They threatened him and tried to scare him away but he was bent on proving Johnny's innocence, as well as Herbert Richardson.
Herbert was a Vietnam veteran who fought for his country but he was discharged due to psychological issues. He was from Brooklyn but eventually moved to Alabama and was still suffering trauma from the war. Due to his trauma and mental issues, he placed a bomb on a front porch that killed a young girl. He was charged with capital murder. Bryan tried to stop Herbert's execution due to the fact that his previous lawyer did not attempt to appeal his case due to his psychological issues during and after the war. The jury failed to acknowledge that, not only was he an army vet but he suffered a mental illness and that should've been considered when they gave him the death penalty. He should've been placed in a mental ward for life versus getting the death penalty. One of the saddest scenes is the moments leading up to his execution. Herbert stated that more people had asked him if he needed any help in his last 14 hours of living, than they did his entire years that he battled with his mental illness and trauma. A tearful moment is when Johnny and the other inmates said goodbye to Herbert, told him that he wasn't alone and that they were all there with him in spirit. They rattled their pans as the execution was going on, so Herbert could hear them and know that they were present with him.
Bryan took initiative to meet Johnny's family to learn more about him and the day the young woman was murdered. Johnny was at home that day cooking fish for a fish fry that his family was hosting at his house. So, how was he miles away at a murder scene if he was truly at home? I'll tell you how…bribery. The sheriff bribed a white felon named Ralph Myers to say that he was with Johnny when he committed the crime. The sheriff had bribed him by taking him off death row. As time went on and after further investigation, Bryan not only got the truth out of Myers but he found recordings of his initial statement saying he didn't want to lie on an innocent man.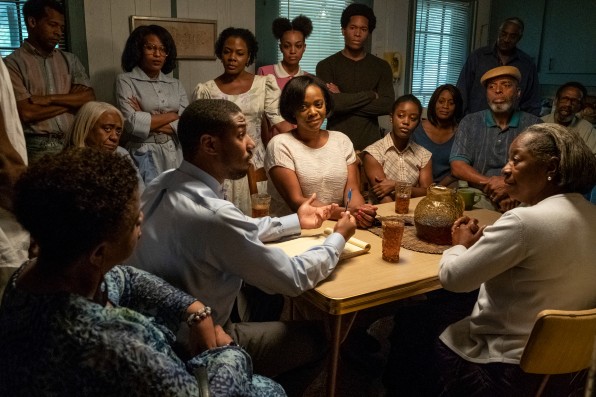 The case was told on 60 minutes and they even took the case to the supreme court to overturn Johnny's conviction and exonerate him. The district attorney, who initially wasn't for Johnny getting released, went in favor of getting his charges being dismissed. It was definitely a cheerful moment for the Johnny, his family and Bryan. Walter Johnny D McMillian went from being on death row for 6 years to being one of the first people in the state of Alabama to be released from death row.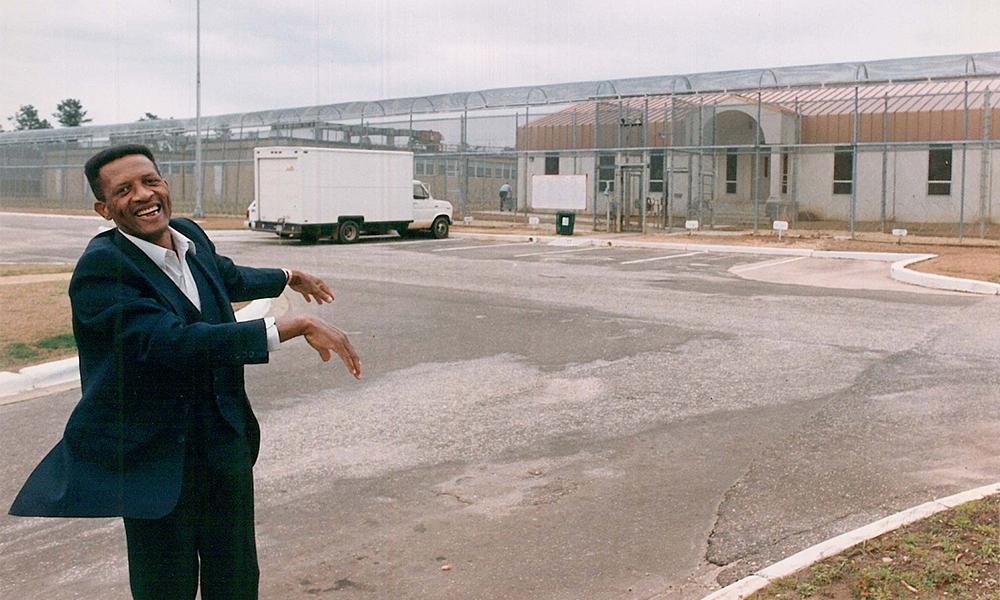 This was definitely a miracle story but it still brings sadness due to the fact that…this happened in the late 1980's to early 90's. Racial injustice should have never been a thing in the first place but it was and Dr. Martin Luther King Jr fought for equality and much more in the 60's so there shouldn't have been any reason that this unjustness was still happening. A few takeaways from this film:
Shit like this still happens…as of 2020

We should reconsider giving army vets who have trauma psychological help instead of the death penalty

I hope white people really dissect the film and see that black people aren't making this shit up when we say that we are wrongfully accused for crimes.

Bryan Stevenson did all this work for pro bono

GO SEE IT!!
IF you've seen the film already. What are your thoughts?