If you're a 90's baby like myself, then you truly loved and enjoyed Disney movies, one in particular Aladdin. During that time, Princess Jasmine was the closest thing to a Disney brown skin princess besides Pocahontas, which was nice to see, me being a woman of color. This movie would make you feel like a kid again.
The intro starts off pretty similar to the original movie, except Disney added the genie, played by Will Smith, telling the story of Aladdin in the beginning. Genie also was telling the story to his two children which will be a significance at the end of the film. Of course the real life action movie couldn't be an exact replicate of the original but that's what made it so great! The fact that the story line was still in tact plus Disney showcased the Arabian culture with their clothing and dancing style which was good because it's nice to see the lifestyle of other cultures.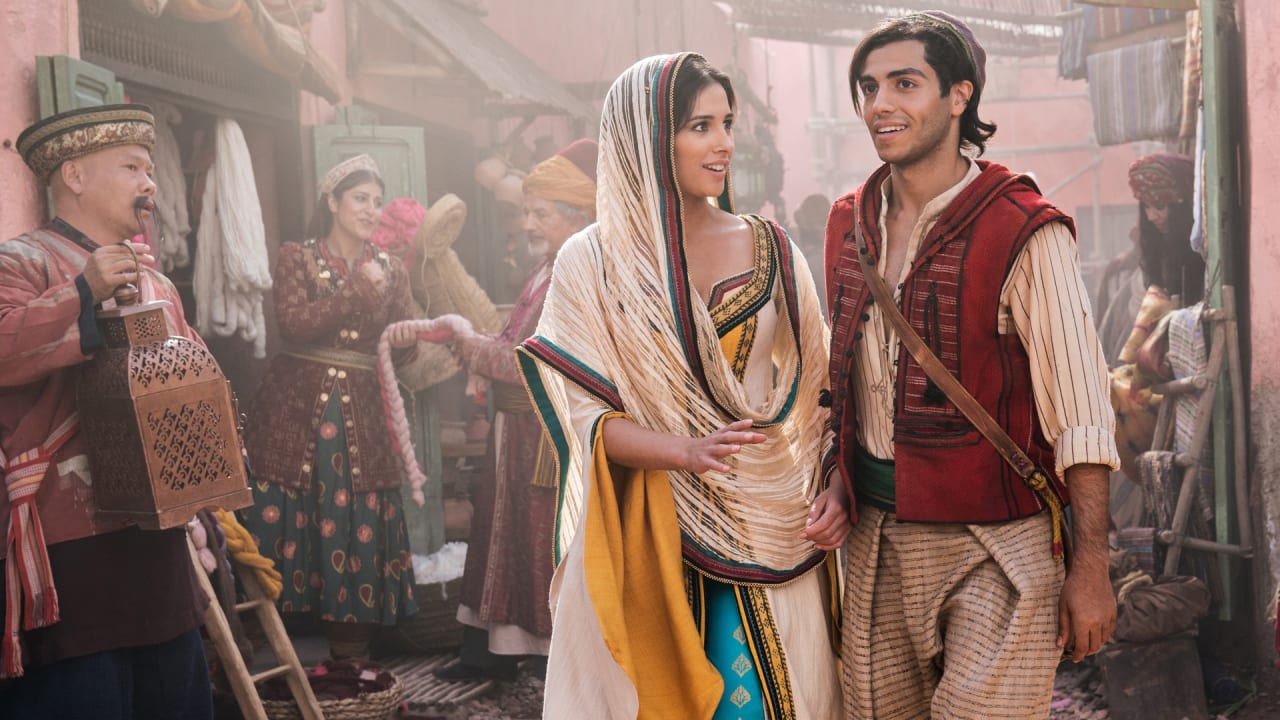 Disney addressed women's right in a sense. When Jafar wanted to take over and be the Sultan, Jasmine brought up the fact that she could be the Sultan. Of course the idea was shot down but towards the end of the film she got the respect she deserved as the female Sultan.
Will Smith is dope! Of course that is obvious but I had to say it. He didn't try to be like Robin but instead, he acted like his normal goofy self. Will is usually a great big ball of in energy, especially when his character as Fresh Prince. He played a sentimental role and honestly, the film wouldn't have been comedic or as relevant without him.
The actor and actress who played Aladdin and Jasmine perfected A Whole New World. Them singing the song brought back so many childhood memories. Besides that song, all the other songs were brought to life and were sang to perfection. Will Smith even threw his own twang and beat boxing to the songs.
Of course the creation of the movie wouldn't be visually appeasing without CGI (computer-generated imagery), from the genie's appearance, to Abu's appearance, to EVERYTHING else in between. God bless CGI because it truly made the cartoon film come to life.
As a whole, the film was dope! I do wish that the characters were more brown skin but they weren't too far off. The music was on point and so was the culture depiction. I tried not to give too many spoilers so others can still go see the movie and still read this beforehand.
I encourage everyone to go see the movie, especially if you were a 90's baby. I give them movie 5 stars!
Danii Gold out!