The moment we've been waiting for…
It's no secret that Jeezy and Gucci Mane have had beef for 15 years. As you know, the two started out cool, hence their "So Icy" record. But that's where the trouble started; Jeezy says he was never paid for the record, which is probably why he never showed up to perform the record with Gucci when it was first released. Matters got worst when Jeezy created a Gucci diss song, and "allegedly" put a hit out on Gucci. When Gucci realized his life was at stake, he shot back when approached by several men. One of the guys he shot was Jeezy's friend. That let Gucci know that Jeezy set up the hit job and from then on, the beef became detrimental.
Gucci started out with his 2005 diss record towards Jeezy titled "Round 1". It got real disrespectful because Gucci took shots at Jeezy's dead friend Pookie Loc, who was the man Gucci shot during a failed hit job. Jeezy responded calm stating "I get it, I get it" and went about intro to introduce his first song on the first round. Once he finished, Gucci kept going with the shots by saying "that was cute" in regards to the record Jeezy played.
Round 2:
"Benchwarmers" – Gucci
"Trap or Die" – Jeezy
Round 3:
"I Think I Love Her"- Gucci
"Standing Ovation" – Jeezy
Round 4:
"Plain Jane" – Gucci
"Gangsta Music" – Jeezy
Round 5:
"Imma Dog" – Gucci
"Bottom of the Map" – Jeezy
Round 6:
"Vette Ride Past" – Gucci
"Jeezy the Snowman" – Jeezy
Round 7:
"Wake up in the Sky" – Gucci
"Dem Boyz" – Jeezy
Round 8:
"Thats My Hood" – Gucci
"Let's Get It" – Jeezy
Round 9:
"Both" – Gucci
"Go Crazy" – Jeezy
Round 10:
"Bricks" – Gucci
"All There"- Jeezy featuring Bankroll Fresh
Jeezy payed respect to Fresh who was on the record with him; Gucci (being shady) said that Fresh saved Jeezy on the record. (SHOTS FIRED)
Round 11:
"Say Aye" – Gucci
"Who Dat" – Jeezy
Round 12:
"Steady Mobbin" – Gucci
"They Know Remix" – Jeezy
Round 13:
"Heavy" – Gucci
"Lose my Mind" – Jeezy
Round 14
"Street Niggaz" – Gucci
"Way Too Gone" – Jeezy
Round 15:
"First Day Out" – Gucci
"Air Forces"- Jeezy
Round 16:
During this round, Gucci HAD to mention his outfit cost 10k and shaded Jeezy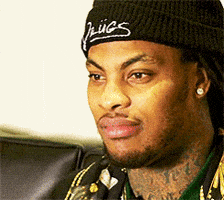 "Photoshoot" – Gucci
Jeezy did a slight flex and said he may not have on a $10k outfit but he owns half of ATL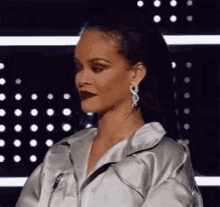 "Everythang" – Jeezy
Round 17:
'Wasted" – Gucci
"Trap Star" – Jeezy
Round 18:
"Truth" – Gucci
This song was the biggest diss of the night because it mentioned Jeezy's dead friend.
Jeezy had to check Gucci by saying he extended the invite because he's a real man but Gucci's still talking about old street stuff. Jeezy said they doing it for the culture and the younger generation and he shouted out King Von, Nipsey, Dough B, Mo3, and more.
"Get ya Mind Right" – Jeezy
Round 19:
"745" – Gucci
"Put On" – Jeezy
Round 20:
"Trap House" – Gucci
"Seen It All" – Jeezy
Round 21:
"Get the bag" – Gucci
"Thug Motivation 101" – Jeezy
Round 22:
"Bitch I might be"- Gucci
"Soul Survivor" – Jeezy
Round 23:
"East Atlanta 6" – Gucci
"J.E.E.Z.Y" – Jeezy
Round 24:
"Lemonade"- Gucci
"Welcome Back" – Jeezy
The coming to Jesus moment was when they played "So Icy" and that was the best non-shady moment of the night.
Gucci shouted out Jeezy and appreciates him extending the olive branch, and he ACCEPTED IT and he said it was all love.
THAT'S ALL WE WANTED GUCCI!!
Who do y'all think won the battle?