featured gif credit: tenor.com
Ohhhhh education you say….
Well as stated before, I have an education, just finished my Masters. The cost of education SUCKS. I understand that colleges are funded by the government and we can apply for some aid, buut then there's student loans. Like DAMN,  it's getting out of hand the interest that is accruing even when you DO pay them back. How is it that you have to payback an arm and a leg to student loans  PLUS interest, BUT it isn't 100% guaranteed that you will get a job after college unless you're a Nurse, Lawyer, Police Officer or some kind of government official?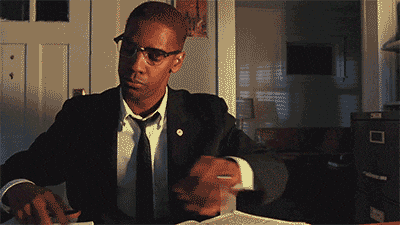 I graduated with my bachelors in Journalism. Yes, I applied for jobs months before graduation but could NOT find anything. Some of my classmates found things so I can't fully say that it's the degree that I got, but Journalism isn't the easiest category to find a job in. I can honestly say this, I didn't fully open my options up when it came to my job selection but I was still looking. I didn't have a job for 3 months and I ended up at Macy's for a temp job, then a month later I was in healthcare. I'm STILL in Healthcare but only because I don't like to job hop, they're flexible with my schedule, I was able to finish my masters with this job andddddddddddd it pays the bills.
I went back to school for my masters because A) My bachelor's wasn't getting me far,  B) Getting a masters puts me in another pay bracket, C) I had time and D) I wanted to further my education. Do I regret getting the Masters, yes and no. Yes, because I realized 3-4 weeks before finishing up that what I want/wanted to do, doesn't require a Masters degree. Journalism and some media classes on editing and videography could have did me justice for what I want to do, which is be an Entertainment reporter/journalist. I don't regret it because I furthered my education and I could make more schmoney lol. I'm also the only one in my family generation with a Masters; and 1 of 3 that even has a Bachelors; so to me, in a sense, I have to lead by example. I have a lot of little cousins and I want to show them that sometimes education is your best fit, depending on the career you want, especially if you want to be something bigger than a good ole journalist and maybe pursue being a doctor or lawyer. If you DON'T want to go to college, then you need to find a good side hustle like arts & craft, hair stylist, chef, etc; that's what I would say to the youth. If you wanna be a doctor, ya gotta take that ass to school kiddo lol. You can't expect to get far in life without learning ANYTHING. Even if the kids nowadays don't want to school, they can pick up a trade, which you can do while still in high school and maybe even join the army. I wouldn't want my future kids joining the army but that's another topic for another day lol.
All in all, education should be free or AT LEAST cheaper. Did ya know that there are countries in Europe and South America that have free education?
credit: freddonalson.com
I'm not sure what they are doing but someone in Congress needs to be taking notes. Some people are paying off loans while on their death bed. Something that would be helpful is paying $20 a month before you graduate would somewhat help, but if you aren't paying the required $600 a month that the lenders want, then you aren't paying enough and you fall in the "pay hella interest" category. That's not right. Yes, I do believe that parents should start saving for their children's education while the kid is young. But then again, life happens and you have to dip into that fund for personal reasons. IT HAPPENS, I GET IT. When I have children, I'm definitely going to be saving but I dont want my kids going through what I'm going through now–paying student loans while interest is still accruing.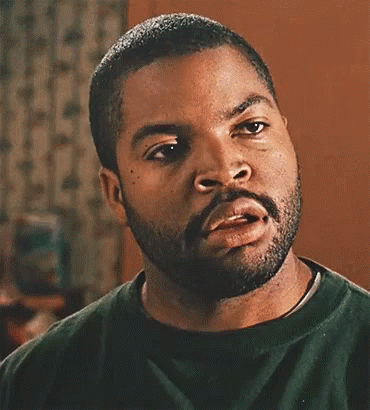 All we can do is plan for and hope for the best. As far as the government and lenders…..make that shit cheaper! Y'all killing us out here with these weak methods of paying you off.
Welp, rant over lol.
Check my other blogging challenge posts!
Comment your thoughts on education!