The TV show Blackish does not shy away from controversial and trending topics, for example Juneteenth, calling the police on black people, black people not knowing how to swim and recently, on last night's episode they addressed colorism.
If you haven't had the chance to watch it, here's what happened: Diane, played by Marsai Martin, took her class picture and she was poorly lighted in the pictured and it made her look darker skinned.
Now, for the record, she is the only dark skinned family member in the show. Bow, played by Tracee Ellis Ross, is her mother and light skinned; Dre, played by Anthony Anderson is more caramel skinned and plays her dad; Grandma (Ruby), played by Jenifer Lewis, is caramel skinned; Grandpa (Pops), played by Laurence Fishburne, is caramel skinned; Junior,  played by Marcus Scribner, is her older brother and light skinned; Zoey, played by Yara Shahidi, is her older sister and is caramel skinned; and Jack, played by Miles Brown, is her twin brother and is caramel skinned as well. 
Bow and Dre made a big deal about it because they felt that Diane was under looked and lighted poorly and they wanted her group school picture retaken. Diana did think it was a big deal but she was really hiding her true feelings. Junior brought up the fact that the light skinned people in the family are treated differently than the light skin people. For instance, he brought up the fact that Dre is always hard on him and he symbolizes his complexion to being soft, like the jokes going around about Drake being emotional and soft because she sings RnB (as well as rap) and because he's light skin. Junior also brought up the fact that Jack does weird "sensitive" acts but he gets a pass because he's not light skinned and "that's just Jack." Ruby is always clowning on Bow because she's mixed/light skin and thinks that she can't raise her kids right, insulting right? Another point that Junior brought up was that light skinned people get joked on more instead of dark skinned people, specifically in their household; he said what if him and Bow started telling dark skinned joke, and Dre's response was "Don't you dare." Which he has a point. If someone was to joke about my skin tone during the time I was struggling with it, I woulda snapped or got really emotional because there has been a standard, in a sense, that light skin is the preferred skin tone and the only beautiful skin. You had your dark skin artists such as Lauryn Hill that was one of the very few people loved no matter the tone of her skin. 
Diane ended up revealing that it actually does bother her that she has to get reminded on the daily of her skin, from band aids being a nude color according to lighter skins and not matching her skin, to trying on lipstick and a BLACK sales assocoiate says that color wouldn't like good on "our skin tone" and suggests her try on a more toned down color, to a random lady saying she was cute for a "dark skinned girl." WTF IS UP WITH THAT?
Whether we want to believe it or not, we STILL live in a world that's full of color stroke people and colorism issues, meaning people past judgment on skin tones. Light skin people are supposedly not as threatening as dark skin people. Light skin men are supposedly softer than dark skin men. Light women are supposedly curve men more and will do you dirty, versus dark skin women are more laid back and outgoing, all SUPPOSEDLY! 
One thing I've noticed and it's been spoken about, is that black men love/fantasize about about having a foreign light skinned woman. Public figures have spoken about it saying "i need her to be light skinned, long hair that's real" etc. What I don't like is that the media and people in general act like the only kind of beautiful is light skin women, BUT I will say that the media, social and all, has made it their duty to glorify dark skin women such as Lupita Nyong'O, Viola Davis, Danai Gurira, Aja Naomi King, Yvonne Orji, and many more.
I use to deal with skin tone issues when I was younger. The guys I liked in elementary and middle school always liked light skin girls. Then when I got in high school, the guys who did seek interest in me only wanted to talk to me because of my big booty.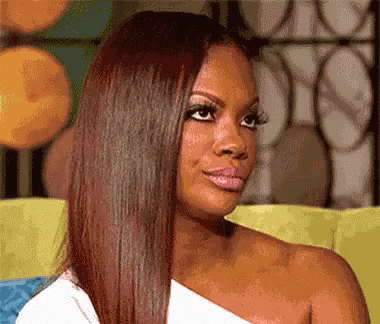 The point in all this is: ALL BLACK IS BEAUTIFUL. Yes we hear that a lot but seriously…ALL BLACK IS BEAUTIFUL. Light skin women have been picked on because they are too cute; according to Amber Rose, that happened to her. Dark skin women have been picked on for being to too dark and ugly, as sad as it is. I think we should all learn to stop judging someone by the tone of their skin, EVEN BLACK FOLKS AGAINST BLACK FOLKS. We've all been guilty of it, I know I have.
Suggested Post: Obsessed With Complexion 
Tell me your thoughts below.
Dani Gold

Out!!