featured image credit: rap-up.com
Mr. Soulja Boy has been in the media for the past week. He seems to think that he had the biggest comeback of 2018 EVEN THOUGH, he did not release a song that charted. He criticized Tyga because everyone said that he had the biggest comeback with his "Taste" record. Check  out the video below at the 5:03 mark:
Tyga posted in Instagram his accomplishments according to Spotify and it showed that he had 884 Million streams, 58 million fans and he reached 65 countries. According to Soulja Boy's accomplishments, he had 98 Million streams, 16 millions fans and reached 65 countries as well, sooooo numbers don't lie. It's clear that TYGA had the biggest comeback BUT according to Google, his net worth is $3 million and Soulja Boy's is $30 Million. Sooooo Soulja was doing something right in 2018 to secure the bag!
But he also had a few things to say about Drake when his name got brought in The Breakfast Club interview. Soulja said he taught Drake everything that he knows and referenced Drake's intro to "Miss Me" which was on his first album. The line goes: 
Tell meeeee what's really going on
Drizzy back up in this thang, I'm ready, what's hannenin'
Soulja Boy came out with the song "What's Hannenin" back in 2007. "Miss Me" came out in 2010.
Here's a clip from the interview below:
Yeah….he went there lol BUT DID HE LIE? We all know that big artists have ghost writers  write their hits including Drake and the proof is in the pudding. Soulja Boy claims to have paved the way for artists today. He says he was one of the first artist to be on YouTube dancing and doing what influencers are doing now. (he has a point) . He also said he was one of the first artists to have a dance to their song.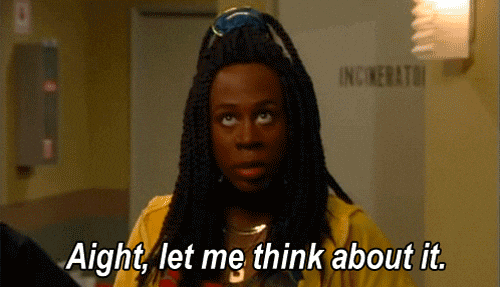 He has a point. Besides those "Crank That Batman" "Crank That Yank" songs whom we don't know the artists to, Soulja Boy WAS one of the firsts to do that of my generation.
Soulja also said that he put Tyga in one of videos earlier in his career. He also said he put Chief Keef on, meaning he co-signed him.
LOOK I'm not saying Soulja Boy had the biggest comeback of 2018 BUT i am saying that he has had an influence on artist such as your Lil Pumps, and Tekashi 69s and of course many more. What I DON'T like is how cocky and arrogant he is when explaining his endeavors. BUT I salute him, he just needs to simmer down and stay off the "lil lean" that he says he partakes in,
What are y'all thoughts ?
Comment below and let me know!
Danii Gold

out!