Part two of Surviving R. Kelly started it's 3-night premiere on Thursday and ended Saturday. It's title "The Reckoning", which is defined as judgment, or even estimation. There were new women who told their story and even previous women who had more to say about their time with R. Kelly.
Night 1
During night one's premiere, Kelly's brother Bruce and Carey talked about their childhood and how they were sexually abused. R. Kelly had a specific encounter with the neighborhood uncle, Mr. Henry. When the police was called and Kelly's mother wanted to press charges. Mr. Henry offered them $5,000. His mother accepted but that also started the domino effect of Kelly and him paying off his accusers. His mother did not protect him, and although they struggled growing up and needed money, his mother let him down. That incident probably left an opening to Kelly's sister abusing him. Carey elaborated on the incident briefly. Even though they never said her name, it's been brought to life in past interviews that their sister sexually abused them. The first part of night 1 made you want to feel sorry for Kelly, BUT we all know that regardless of his childhood, he could've gotten the proper help for his traumatic childhood.
Part 2 of the series dived into a new victim, Tiffany Hawkins. She met Kelly when she was 15. She was an aspiring singer and even appeared in Aaliyah's video "At Your Best " and sung background vocals for her. She went on to say that her and Aaliyah were best friends. When Tiffany and Kelly got cool, he suggested her to bring around some of her friends. Mind you, these girls were 15 and 16. She says that he had sex with six of her friends. After he told her not to ring her friends around, he started having sex with her. Tiffany stated that she didn't want to but she did it because she thought it was part of the process of pursing a career in music. 
Once Kelly married Aaliyah, Tiffany said she didn't care because that meant she didn't have to have sex with him anymore.  
NONE OF THIS IS NORMAL!!
She had gotten pregnant and at the time, she didn't know if it was Kelly's or another guy. When she told Kelly, he pretty much threatened her. She was scared but she didn't to keep the baby and found out it wasn't his. (Thank GOD). It's safe to say, she was able to escape him!
Night 2
R. Kelly's former hair braider, Lanita Carter, spoke out about how her and Kelly's relationship went from brother/sister to sexual. She explained that he was sweet to her in the beginning, just like he was with any other woman he took advantage of in the past. They both "connected" by telling each other about their childhood abuse. The one and only incident that happened between them was when Kelly tried to force her to give him oral sex. He spit in her face then ejaculated on her face. Lanita expressed that she was hysterical and hurt. She went to the police and at first, they wouldn't take her serious because everyone who was close to Kelly denied knowing her. Once she proved that she knew him, everything was on the right track until the topic came up about her "settling" and just suing him and getting money out of him. She settled for that but was still traumatized by the incident.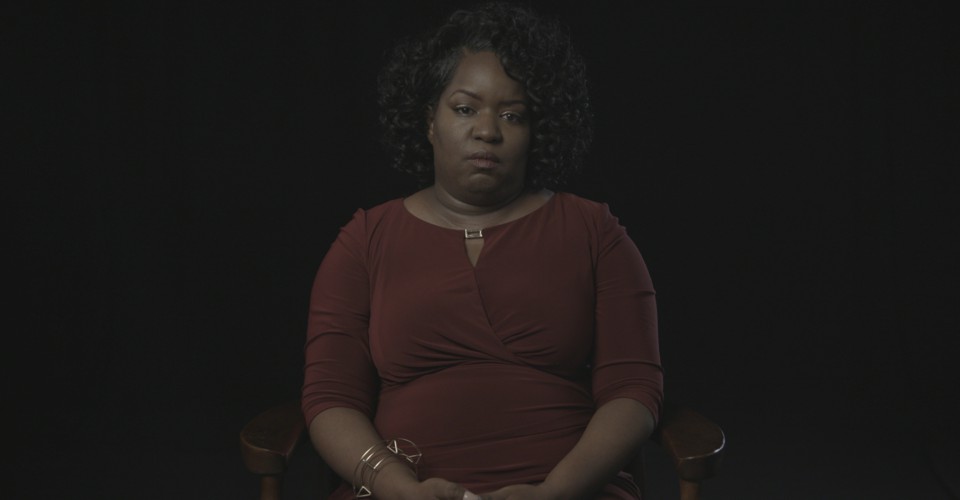 In the second part of the series during night 2, Dominique Gardner decides to speak out. If you don't know, she was the young lady who was seen on TMZ with  Joycelyn Savage, then in the first Surviving R. Kelly, her mom came to the Trump towers to rescued her. As Dominique tells it, she was the rebellious one out of Kelly's girls. She met him though Jerhonda Pace, another one of Kelly's victims. She didn't elaborate on a lot but  she did say that she felt bad for leaving Joycelyn at the hotel, the day her mother came to get her. Shortly after leaving Kelly, Dominique went back to him because she felt as if she left abruptly. Once she was back with him, she didn't like how much control she had over him and while being back at home, she gained control of her life back. she's currently pregnant and expecting a baby by her current boyfriend. (shruggs)
Night 3
On the last night, the series dove into the lives of the women who are still under his control. Last year Azriel Clary and Joycelyn Savage did an interview with Gail King and when asked if they wanted to pursue singing careers, they both LIED and said that their parents wanted them to sing. After Lifetime did some digging and found old videos of them both singing and even interviewing Joycelyn's songwriters and producer; they revealed that both women deeply enjoyed singing. Azriel has lied on her parents, allegedly, to protect Kelly. Her parents marriage has suffered due to her being away and under his control. Joycelyn's parent are very adamant on bringing her home. They've been public about wanting her home, for about 3 years now.
As of December, Azriel Clary has returned home but has chosen to live an independent life without being under her parents shadow. Since Kelly was arrested in July, she has been able to break free from him, but she still supports him. Joycelyn on the other hand, is still at the Trump Towers, which is where Kelly had been living. Not sure when she would return home but hopefully soon after seeing part 2 of series.
Last words:
R.Kelly has some serious past traumas that he never dealt with as a child. Just that  make his actions justifiable? ABSOLUTELY NOT! Hopefully him being in jail will make him seriously think about his actions. 
At this point, we have to stop blaming the parents for letting there children meet Kelly. It was a dumb ass decision and they are suffering from it now. The public AS A WHOLE. need to hold R. Kelly accountable for his actions, from not playing his music, to stop defending him. If the public would hold him accountable for his actions, then maybe more girls that have been recently involved with him, wouldn't have been involved with him. Yes, he was on trial in the 2000's, but there were people who outside the court building rooting for him.
QUIT TAKING UP FOR THESE SEXUAL ABUSERS. Wrong is wrong, even if he is your favorite RnB singer of the 90's, even if you did sing one of his songs at your grandmother's funeral or a graduation, even if you did dance to his songs at your wedding. Wrong is wrong, and his ass is wrong!