Kehlani dropped her 3rd album It Was Good Until It Wasn't and per usual, she didn't disappoint. From features with Jhene Aiko and Lucky Daye to her dope interludes and outro.
Kehlani is one of those artists who isn't 100% mainstream but you know who she is. She hasn't had a top 10 or 20 song on the charts but she's still respected. Yes, she's been brought up in the media mainly for her relationships with Kyrie Irving, then PARTNEXTDOOR, and as recently as YG. But don't let her relationships overshadow her great music, if anything let them be motivation for you to listen to her music and find out some tea on why the relationships didn't last.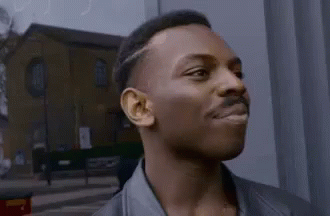 Anywho, the titles of the song are self-explanatory. "Toxic" is about being in a toxic relationship or situationship; "Change Your Life" is about changing a man or woman's (because Kehlani is sexually fluent) life and uplifting them and making things more positive for them.
Can we talk about the skit "Belong to the Streets" and how it goes into "Everybody Business?" It's plain and simple; people will talk crazy about you without even knowing the whole situation in which they are talking about. Prime example, her past relationships and people saying she cheated on Kyrie with PARTY. "I Hate The Club" is about hating the club but wanting to go because you want to see someone you're interested in. Every other song is straightforward. What was special about this album was her "Outro" freestyle song, which is by her friend and artist Lexii Alijai who passed away suddenly earlier this year. She was also on Kehlani's 2015 mixtape You Should Be Here.
For those who aren't fans of Kehlani, can you give her a chance before judging her by her past relationships? She may be a toxic Taurus but she makes GOOD music and deserves some credit that she doesn't receive.
If you listened to the album, what are your thoughts?